Have the luxury of choosing between taxi services, planned half and full-day trips, and of course, specialized individual tours in Grenada
Grenada Tours.
Looking for your next great adventure? We can help.
Here is a sampling of our most popular destinations. Experience private tours with authentic local flavor.
Annadale Waterfalls.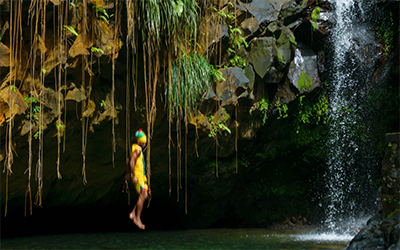 This 30 foot waterfall is one of the closest waterfalls to the town of St. George's. Visitors can walk through the gorgeous gardens which inhabits a mass variety of lush flowers and plants, cool off along the river rocks, or watch the cliff jumpers plunge into the crystal pool.
Belmont Estate.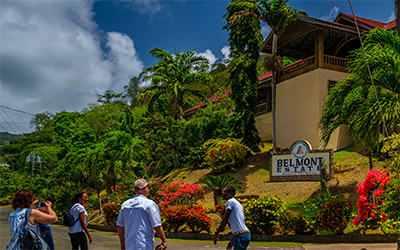 Home of one of the best examples of agro-tourism in Grenada, Belmont Estate offers visitors a wealth of options starting from an organic cocoa production tour, fine local cuisine, goat dairy farm, arts and crafts co-operative, gardens, and much more.
Grand Etang National Park and Lake.
The Grand Etang Rainforest acts as the foundation for Grenada's best and highest hiking and trekking adventures. Visitors can feed bananas to the Mona monkeys, feed the fish in the Grand Etang Lake, and relax in the cool rainforest breeze to the beautiful sounds of Grenada's variety of birds.
Featured Testimonial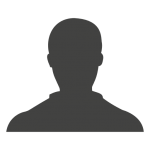 Burris took care of us the entire two weeks my family and I visited Grenada. He was extremely flexible every time plans changed and was able to accommodate all our requests for the whole trip. I recommended him to a friend that visited Grenada a couple months later and my friend had the same wonderful experience!
David, England
Burris Taxi & Tours is one of the leading tour operators in Grenada.
Burris Taxi & Tours started operations in 2009 by Mr. Burris Alvar. Our Founder has worked in the tourism industry for over 20 years and he brings a wealth of knowledge and experience to the Company. We have a wonderful fleet of cars which we use during several tours.
Our cars are maintained in the best mechanical condition to make sure that our guests are comfortable during the trips. We do service the cars before and after the tours.
We have the best team of tour guides who are highly knowledgeable and experienced in offering the best service to our clients.
Most of our success as a company has been attributed to the fact that our tour guides are professional; they make it so simple to explain the different facts about several tourism attractions in Grenada.
In addition, we have a solid team of exceptional reservation managers who are always available to respond to the inquiries of our clients.
Our reservation team is prompt when it comes to answering inquiries and they seamlessly make it simple to book your tour with us.
Our core Services
We provide a number of services to our clients and these include:
Grenada trips.
Burris Taxi & Tours provides a number of day and multi day trips in Grenada. There are a number of popular tourism attractions where we take our clients and these include Belmont Estate, Clarke's court Rum distillery, Concord waterfalls, Diamond chocolate factory, Fort Frederick, Gouyave nutmeg processing factory, Grand Anse Craft and Spice Market, seven sisters waterfall, and many more.
It is possible to just visit one attraction or a combination of many more.  We provide the best solo tours to several clients and in case you are planning to visit a family or group of people; expect the best family and group tours.
We provide both budget and luxury tours in Grenada.
For clients who want a private experience, you are welcome to part of the best Grenada private tours.
should you need to customize your excursions as per travel need, we will make the best effort to make sure that we customize your trip as per your travel expectations. You can either take a half day or full day tour in Grenada.
Hiking tours Grenada.
One of the best ways of touring around Grenada is by hiking. There are many hiking opportunities in Grenada. Whether you simply want to hike for a few hours or the entire day, we have the best tours simply customized for you.
Enjoy the best vacation in Grenada by simply contacting us today.
Grenada Airport transfers.
We provide the best pick up and drop off to Maurice Bishop International Airport. Over the years, we have provided the best airport hotel transfers around Grenada, simply mention the hotel where you want to be picked or dropped off and we shall surely offer you the best airport shuttle service.
We have the best 24/7 airport taxi service. You are assured of being picked or dropped off to the airport at any time of the day.
Why choose from us?
There are a number of reasons why many tourists have trusted us with the tours and these include:
We have the best team of tour guides.
We have an experienced team of reservation managers.
We offer the best trips at the best price.
We have favorable terms and conditions.
We offer both day and multi-day trips.
Our fleet has the best cars.
Great credit card payments – Pay by Visa or master card plus many other payment gateways securely.
Frequently Asked Questions.
Do you offer small group tours in Grenada?
Yes, we provide a number of small group tours in Grenada. Small groups usually start from 3 to 16 people. However in case you are more than that, we can always book the best tour for you.
Tell me more about photographic tours in Grenada?
Grenada is one of the best Caribbean countries to visit when you think of photographic tours. There are many tourism attractions which are ideal for the best photography. The country is blessed with a lot of flora and Fauna. You will have many opportunities to take the best award-winning photos.
Do you offer honeymoon tours in Grenada?
Yes, we offer the best honeymoon tours in Grenada. Over the years, we have helped many couples celebrate their honeymoons in style. All you need to do is to inform us about the date of your tour and we will organize the best memorable tour.
Can I be picked up at the airport during any time of the day in Grenada?
Burris Taxi & Tours offer 24/7 airport shuttle services in Grenada. You will surely be picked up at the airport during any time of the day. Whether you arrive at airport during the night hours or during day, we will offer a wonderful airport transfer service. Sometimes, there are flight delays but even at such moments; we will wait for you at the airport until your arrival.
Is it possible to take half-day tours in Grenada?
If you have a few hours in Grenada, we can always arrange the best tour for you. Simply mention which tourism attractions that you would like to visit and we will take your there.
Do you provide car hire services in Grenada?
Yes, in case you need to visit any location in Grenada and you need to hire one of our cars; we will make sure that you enjoy the best car rental experience. We have the best team of drivers to take you to any location in Grenada.